Buy e-cigarettes in the starter set from Joyetech, Eleaf, SMOK and others now
Electronic cigarettes and liquids are becoming more and more popular, many smokers have already switched from tobacco cigarettes to vaping and only inhale liquid from the vaporizer of their e-cigarette. Innovative manufacturers of e-cigarettes make it easier to switch from tobacco to liquids with powerful devices, in the Riccardo shop you will find inexpensive e-cigarette starter sets, batteries, battery carriers and box mods from all leading brands such as Joyetech, Eleaf, SMOK, Aspire, WISMEC , SXmini and others. In addition to e-cigarettes, we also have many types of liquids with up to 20 mg nicotine per ml as well as bases, aromas and nicotine shots for mixing the liquids yourself with your favorite aroma.
Huge selection of the latest e-cigarettes, battery mods and liquids here in the Riccardo Shop

Our e-cigarette shop offers a huge selection of current models and starter sets from the cheap disposable e-cigarettes for nicotine caps to the brand new battery mod, iStick, Box Mod and all-in-one e-cigarettes for sub-ohmer. In our shop you can of course also buy all the accessories for the e-cigarette and many spare parts from the clearomizer to the atomizer head, coil or head. Beginners and professionals will find excellent starter sets in our shop that contain everything they need for vaping or steaming. Our friendly customer service will answer all questions about e-cigarettes and liquids quickly and competently, and technical questions about e-cigarettes are also in good hands here.

The variety among e-cigarettes is greater than ever before: For example, choose a compact mini e-cigarette in a starter set and a stylish design in fashionable colors, or a powerful battery mod or box mod up to 300 watts with a generous tank volume for lots of liquid and a long-lasting battery up to 3,000 mAh. Beginners, those switching, passionate sub-ohm vapers and occasional vapers will of course also find liquids in all flavors in the vaping shop, as finished products or to mix your own with bases and flavors or as liquid caps.
Buy liquids, vaporizers and batteries for e-cigarettes

Every time you order an e-cigarette or a starter set in our shop, please do not forget to add an e-liquid of your choice, with nicotine in different strengths in the 10 ml bottle, to the shopping cart. By the way, Eirhorse Liquids are suitable for all e-cigarettes and vaporizers as well as sub-ohm cigarettes. Order your e-cigarette and a selection of liquids and flavors today, because we ship as fast as lightning and super cheap.
Latest News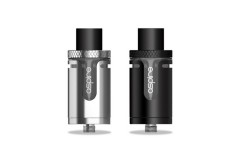 11/27/2020 11:18:46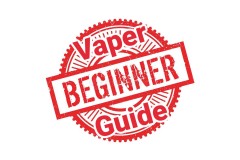 11/27/2020 10:30:25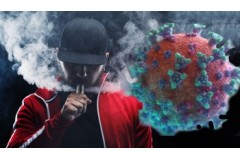 11/12/2020 11:28:26